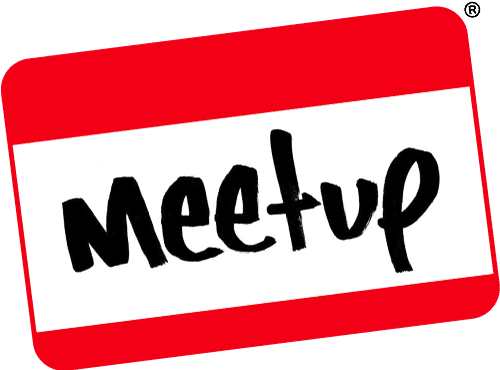 A lot of folks have asked me for a list of the various meetups I attend in NYC. Well, here you are:
http://www.meetup.com/Startup-Grind-NYC/
This meetup generally features CEOs of tech firms who speak about their background, start in the industry and their current venture. Its one of THE best meetups. I had the privilege of listening to Matt Mullenweg (Founder, WordPress), Michael Bryzek (CTO, Gilt) and Steve Blank amongst many others!
http://www.meetup.com/TheProductGroup/
This meetup has a round table format. 60-80 people gather in a room along with a firm (3-5 ppl) which represents the featured product of the day. It generally starts with discussing Product Management for about 30 minutes, then moves on to the experience had by the firm in Developing / Marketing / Launching the product, following by a Q&A session. Quite interesting if someone wants to know more about someones experience and challenges in creating a new product and bringing it to market.
This meetup is for the gamers out there. They feature weekly Deep Dives, which are conducted by someone from the industry with that particular experience. E.g. I attended the ones on Unity, Construct2, In game Music, Marketing an iOS app etc. The BEST part of this meetup are their monthly demo nights, which are generally attended by 100 – 150 gamers. The games created a simply fascinating and can be VERY different from the normal genres of games played. I HIGHLY recommend the demo nights, if you are into gaming. They also feature play testing nights, where gamers can go and test out many indie games. And make sure you buy the ticket on Eventbrite!
http://www.meetup.com/ny-enterprise-tech/
This event is great as you get to hear a few enterprise product firms talk about their journey. The founders speak for about 10-20 minutes and then there is a Q&A session. I have to comment that the presentations were excellent. The slides were professionally made and the presenters were engaging, informative and fun. Definitely a must attend if you are interested in learning about the journeys of small-midsize startups which focus on solving enterprise tech problems.
http://www.meetup.com/NYC-League-of-Legends/
This is a specialized meetup for LoL fans only. They conduct weekly/biweekly NA LCS streaming events at bars around NYC, generally around the midtown area.
http://www.meetup.com/ny-tech/
This is one of the most popular meetups. This is attended by 500-700 people. It is quite hard to get tickets for, so I advise setting a reminder for one of their 3 ticket release dates and getting a ticket as soon as they release them. This meetup features 6-8 new products developed in NYC. Generally, a few of the startups are focused on Social initiatives, especially those pertaining to NYC.
http://www.meetup.com/techinmotionnyc/
This meetup is more event based. They mostly have Panel Discussions (Media – WSJ, Mashable, HuffPost, BI), Networking events etc. Its quite fun and you get to meet a lot of interesting people because of the extended networking opportunity, before and after the discussions.
http://www.meetup.com/GlassExplorers/
This is for the Google Glass owners in NYC! You get to show off Glass, discuss how peers use them and even meet with developers who are creating apps such as Games, Calendars etc.
http://www.meetup.com/google-nyc-tech-talks/
I have not been to this event since a) It is quite technical b) Its always sold out. If you get a chance to attend, drop me a note and I'll update the details here!
http://www.meetup.com/NYC-Data-Business-Meetup/
TBD